http://strom.com.br/mifer/3515 Staying positive and not losing your cool when things don't go your way is vital, so here are some ways that you can reduce the stress and enjoy your holiday!
http://nottsbushido.co.uk/hotstore/Hotsale-20150822-24033.html
1) Print EVERYTHING
http://milehiproperty.com/?ki0oss=Making-money-on-online-blackjack-extra&8eb=4f I like having a hard and soft copy of every travel document. Soft copies are online- I use google drive and can access it from my phone (with wifi) so that I can show people documents on the go. Hard copies are physical, printed copies- keep a folder of all tickets, booking forms and passport photocopies so you can whip them out as soon as you need them. I like to keep mine in date order (yes, nerd!). I highly recommend http://oepib.org/?efiop=quiero-conocer-personas-gratis&da2=fa printing any email communications as well between you, hotels, tour guides etc. That way they can never say you are incorrect!
2) Back it all up
see url Like I said before, I like to keep hard and soft copies. It is very very important you take a scan of your passports and licenses, credit cards and visas BEFORE you go. Print and give to a family member and then store online for safe keeping. In the incident you lose a passport, having a copy of your old one will help the renewal process ten fold!
follow link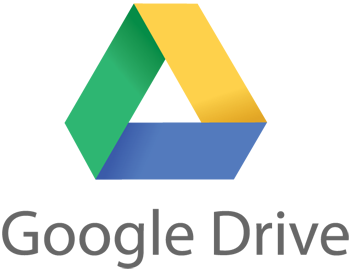 go to link I am a hot head. I yell, I scream and demand- a lot. I learnt VERY quickly that in the tourism industry this will lead to negativity and you will NOT get your way. So if you see that great big DELAYED sign, or CANCELLED- sit down, breath and think logically before bursting into tears. Head up to the counter, speak calmly and you may get the information you need. Hit the forums, google, anything to see your next move- Don't just flip out!! There is ALWAYS a way!
4) Don't forget your insurance.
http://www.westchelseavet.com/miolyky/giod/13771 Insurance is simply a must. Not only for your safety, but others around you! I have lost wallets and phones before, started to get upset and then realise- It is insured! Relax, if you are covered NOTHING is irreplaceable.
5) Use your connections.
http://zspskorcz.pl/pictose/eseit/4422 Connections don't have to be celebrities, airline CEO's or news editors! Your parents, friends, siblings are all great means to an end. They tend to think better in high stress situations when they are not directly involved. Give them a call, talk calmly and let them help you! Mums tend to be VERY persuasive on the phone to airline companies when they babies are stuck after cancelled flights!
6) LAUGH IT OFF.
Nothing can be so serious when you find the humor in it. Just think- OF COURSE THIS HAPPENED TO YOU!! You will look back and giggle at it all someday!
For more tips and tricks, read my travel faux pas!