Summer, Winter, Autumn, Spring- leaves falling, sleigh bell ring. Seasons change and so do we, so let's adventure and see what be!
SUMMER
Barcelona, Spain
Why? BECA– USE IT IS SPAIN! The Spanish know how to celebrate every day of the year- but summer is something else. It will be very busy, with this being peak season, but it is worth the hassle! When? June, July & August.
Gold Coast, Queensland, Australia
We Aussie's know how to do Summer right. Head over anytime from Dec-Feb for surfing, boiling hot sand and the bluest waters in the world. You won't get much further than laying on the beach and tanning, with 40 degree days a regular!
WINTER
Interlaken, Switzerland
Ice capped mountains, frozen lakes and winter sports coming alive. This is the ultimate winter wonderland. Do not miss this part of the world.
Cork, Ireland
There is something magical about Ireland. The people, the spirit and liveliness in the air. Grab a pint and enjoy the rainy days rolling by with a fireplace, good book and perfect view of evergreen hillside.
AUTUMN
New York City, NY, USA
They call it 'Fall' in the US for a reason! Auburn tones cover the grounds, central park full of children and families enjoying the last warm days before hibernating for the Winter. The city isn't packed and it is the perfect time to enjoy hot coco and ice cream all at once!
Nara, Japan.
Gold, browns and yellows surround you as the crisp air chills the bones. True Japanese culture is alive and the parks are full of bouncy deer.
SPRING
Den Haag or Lisse, Holland, Netherlands
The tulips are in full bloom, the windmills are turning and the sun is out to play. Spring time is sensational in Holland! Head over from April/May and see the millions of tulips blooming canalside or walk the town streets to see the bright window boxes and birds sign. Heaven!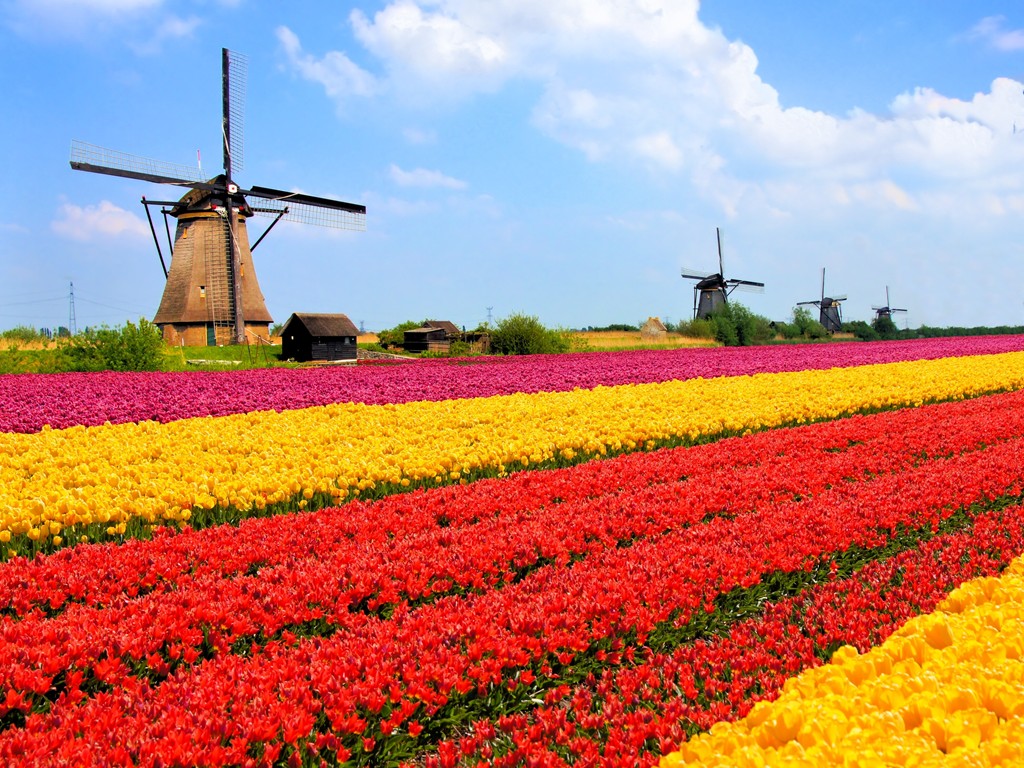 North Island, New Zealand
One reason-  baby lamb! New Zealand is so beautiful at any time of the year, but add in thousands of baby sheep, blossums and perfectly crafted landscaped. Try twilight Skiing (they switch clocks back an hour for more day-light) or hike a lush green hillside.